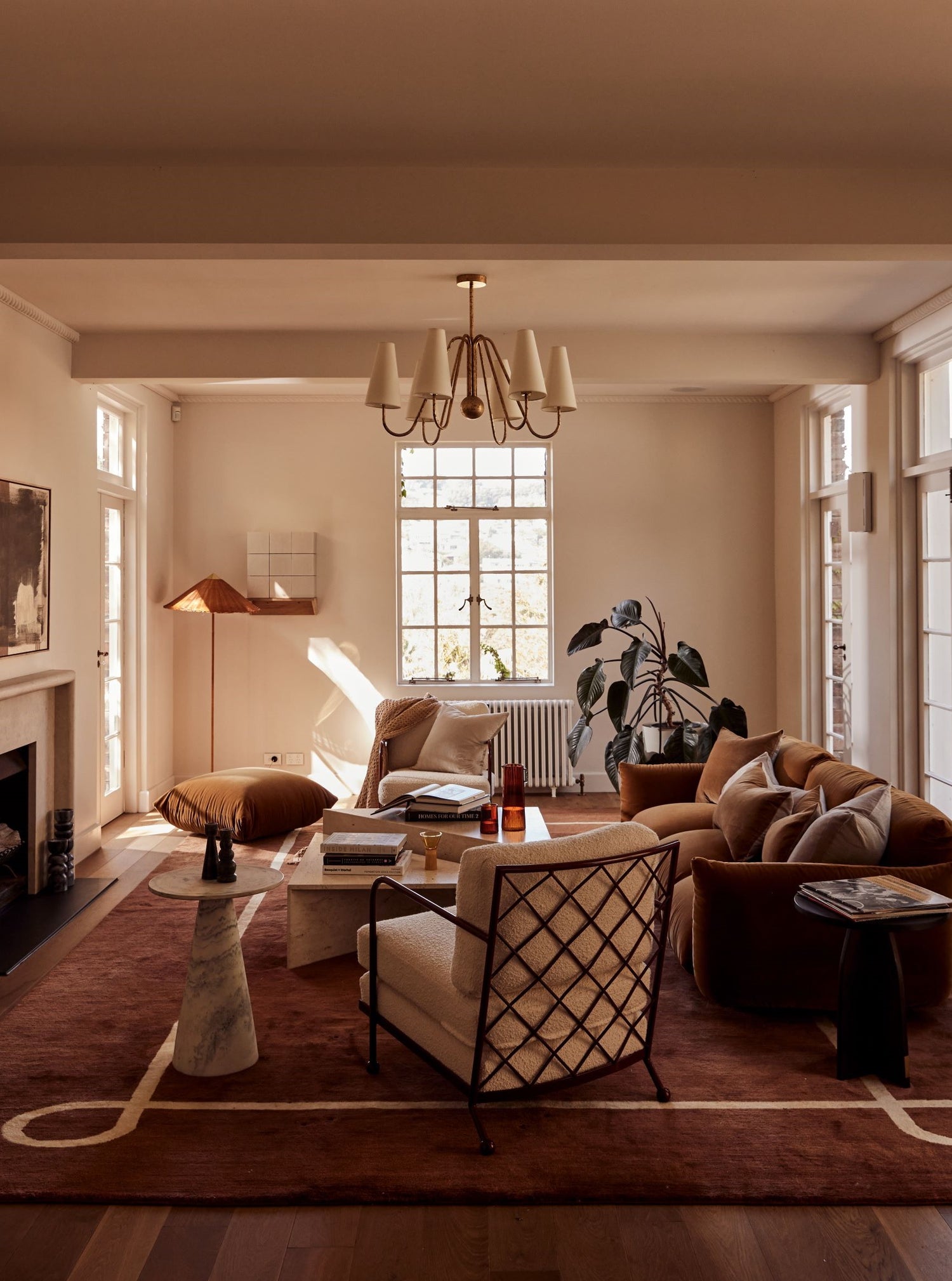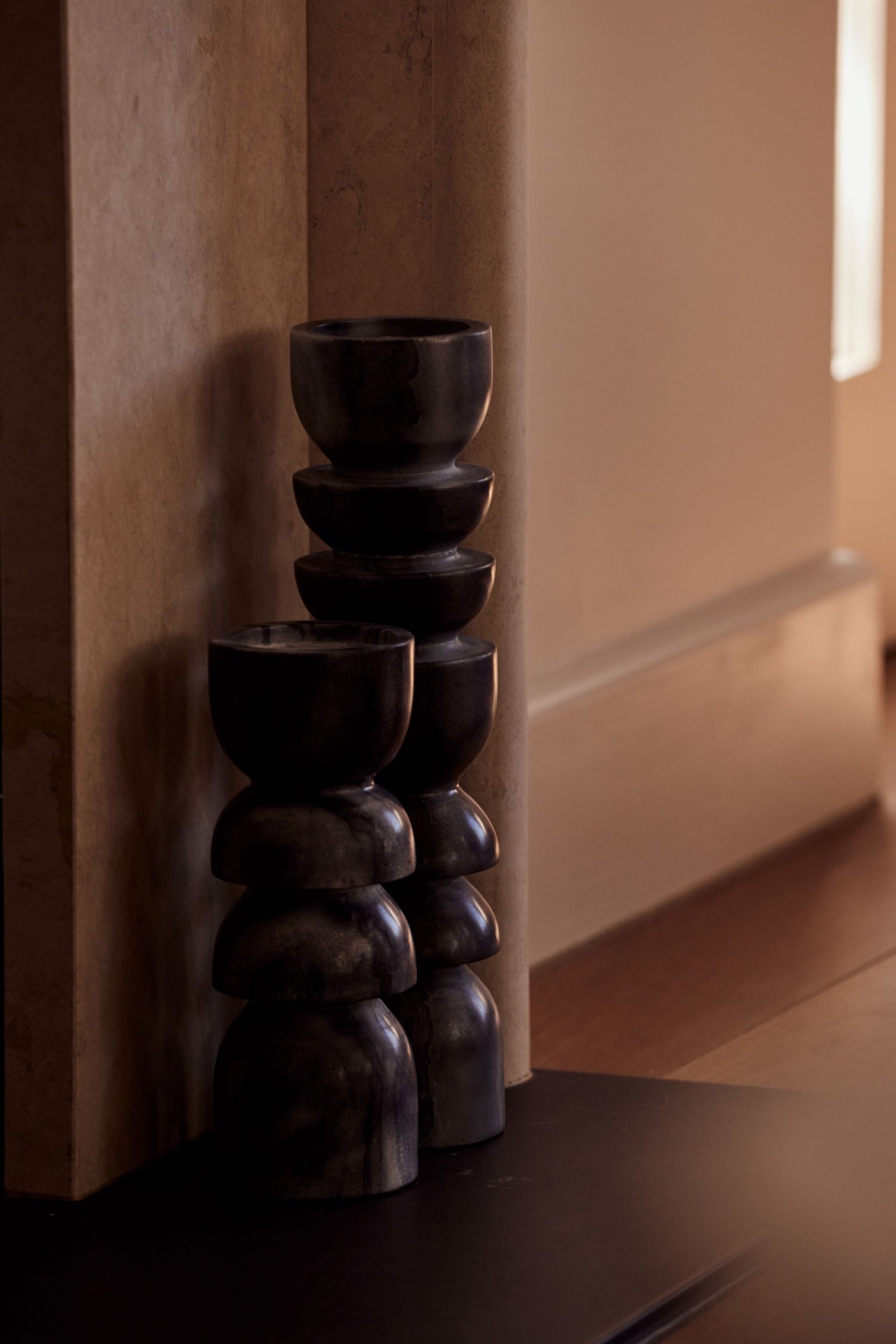 Living Room
Universally known as a welcoming place, the Living Room is where we give a hint of our personal style to anyone who visits our home. To help you start the decoration process we have put together a brief guide with some simple steps and ideas for your inspiration. We encourage you to explore our Living Collection further and find colours and shapes that reflect your particular individuality.
Slide to style...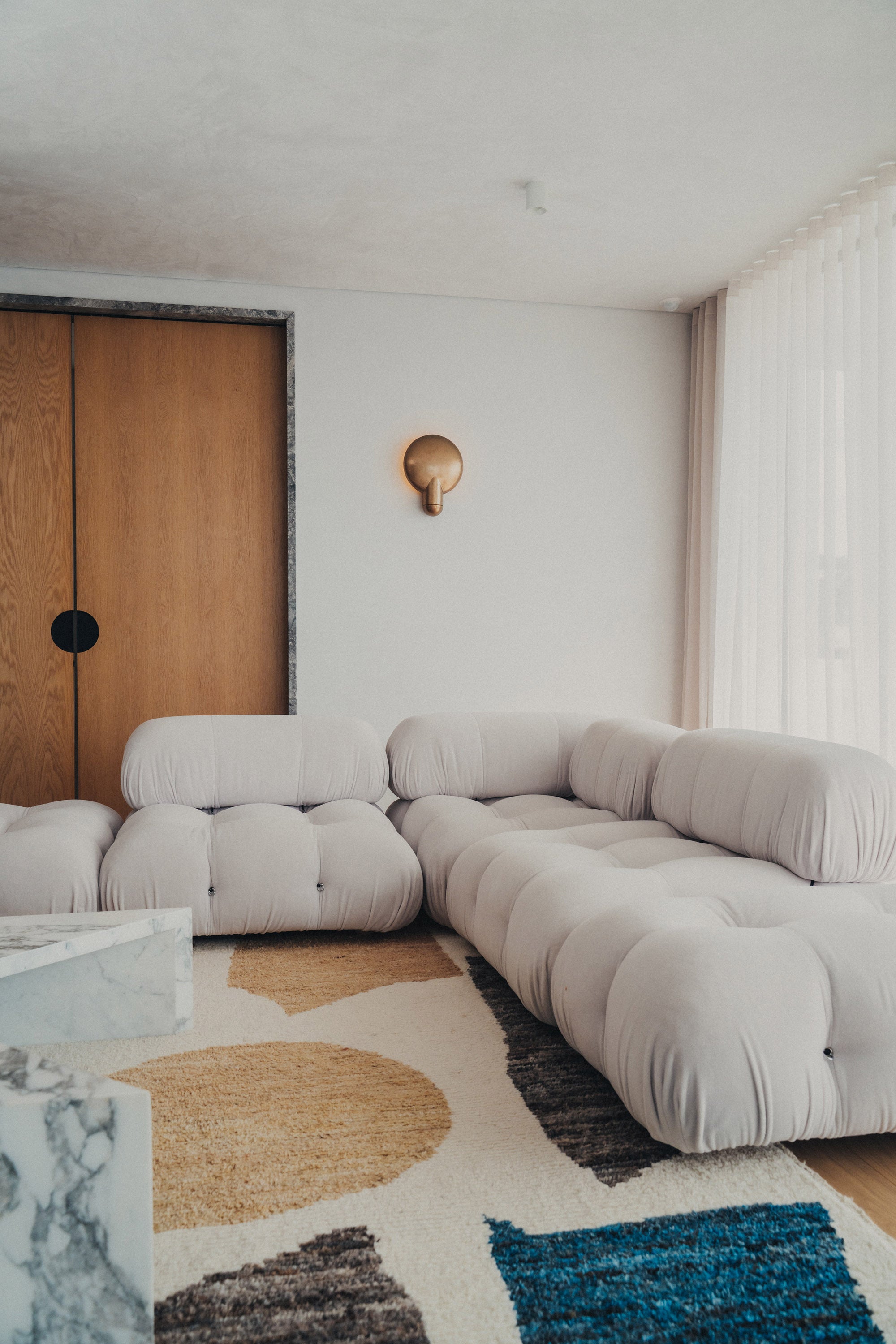 Start with cushions
Play with cushions of different shapes and materials, create contrast or go tonal. We love the understated luxury of a velvet front with a linen back and the full opulence of fringed velvet.
Add a throw
Choose your favourite texture to soften your space and give it a lived-in feeling. Our favourites for when the season changes are our new Arches Throw and our crinkled muslin-like Enes Throw.
Complete with sculptural pieces
Add a curated touch to your living space with a beautiful sculptural piece as a focal point. Our choice is candleholders in timber for organic & rustic interiors or in marble if you prefer something more elegant & refined.