For our first edit, we spoke to Sophia Kaplan, who loves collecting and arranging, and thus capturing little snapshots of the weird, wonderful and enduringly romantic world around her.
Sophia's studio specialises in botanic set design for stills photography, along with floral styling for events, editorial and commercial projects.

Sophia is also the co-founder of Leaf Supply and co-author of four books - Leaf Supply, Indoor Jungle, Plantopedia & most recently Bloom.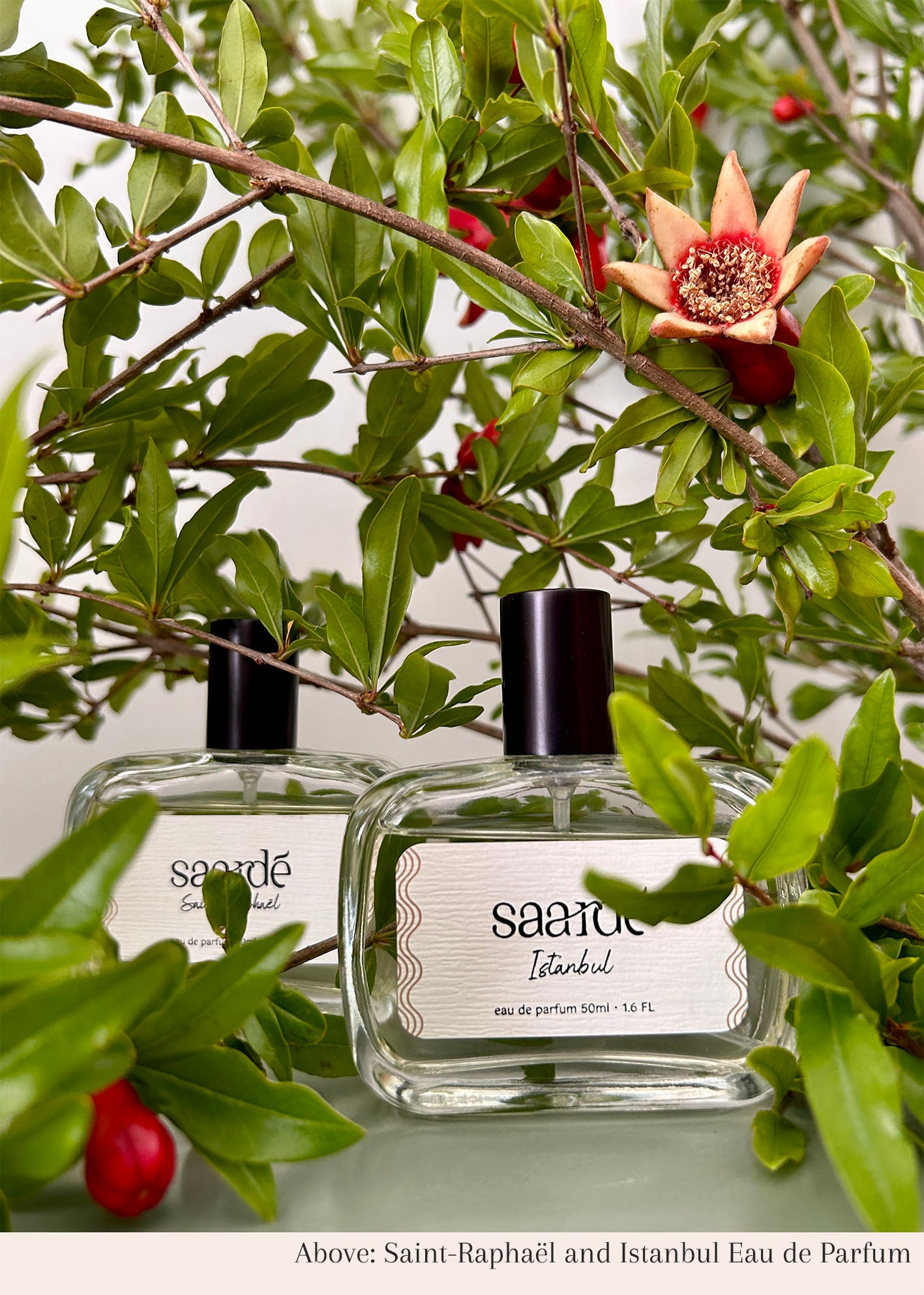 "Scents really are a gift from nature, they bring us into the moment and help us appreciate our surroundings. Their ability to spark memories is also a huge part of their power."
"I've always loved flowers and as a child could often be found with my face stuffed into their petals. Exploring the heady scents of roses, boronia, gardenia and jasmine."
"I am a huge fan of citrus scents, especially the unusual buddhas hand (Citrus medica var. sarcodactylis). They are in season around the time that I gave birth to both my kids, and I filled my house with them on both occasions, so they remind me of those intense and beautiful early days of motherhood. The smell is deeply citrusy and upliftingly floral all at the same time."

"There are so many memories related to scents to choose from, but one memorable moment was wandering along the cliffs of Milos in Greece crushing native herbs underfoot. Thyme and sage filled the salty air and it was all a bit magical."
Songs that bring me the feeling of simple pleasure right now:
1- POND - Medicine Hat
2- GIGI- Abay
3- THE BRIAN JONES MASSACRE - Anemone
4- 94 EAST - If You See Me
5- MULATU ASTATKE - Tezeta
.
All images by Sophia Kaplan
You can discover more of Sophia Kaplan's work here