Olive Oil Bar Soap | 50gr
Regular price

Sale price

$5.00
Olive Oil Bar Soap humectant properties help your skin absorb and retain moisture which keeps it from drying out. It has a light warm fragrance and has antimicrobial properties. Honey Olive Oil Bar Soap can be used on your face, body and hair (as long as it's not colour treated).
Details

This is a dense bar of soap that retains its form, will never crack and will not leave the usual soap residue on your shower shelf or bathroom vanity. Honey Olive Oil Bar Soap is beneficial to all skin types. Treat your skin kindly everyday.
Materials + Dimensions

Ingredients
Saponified Olive Oil, Saponified Coconut Oil, Saponified Castor Oil, Fragrance
Anatolia"  Fig Leaf, Bergamot, and Rosewood
Istanbul" Clove, Sandalwood, Cardamom
Tangier" Neroli, White Jasmine, Nutmeg and Tuberose
Andalusia" Thyme and Alive Leaf


Dimensions
6cm x 4.5cm x 2cm / 2.36" x 2.36" x 1.57"

Wgt | 50g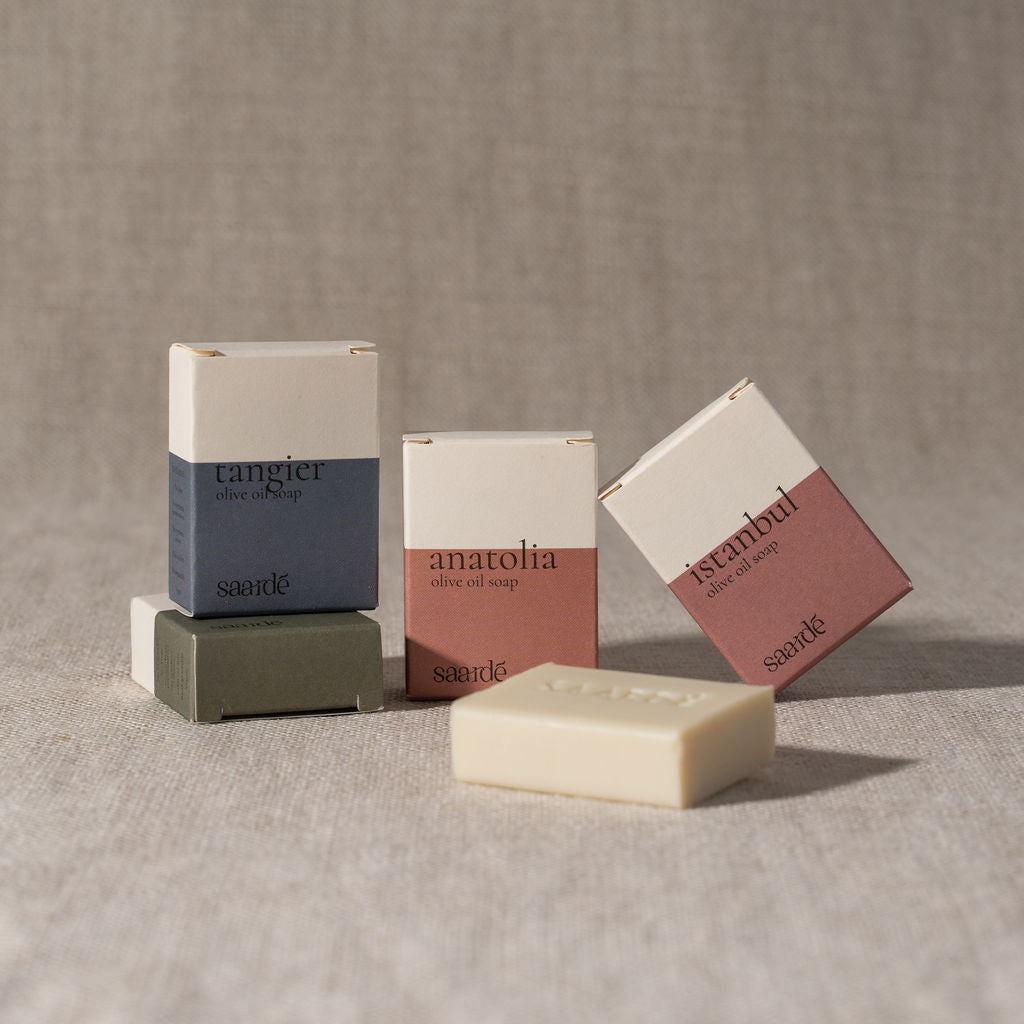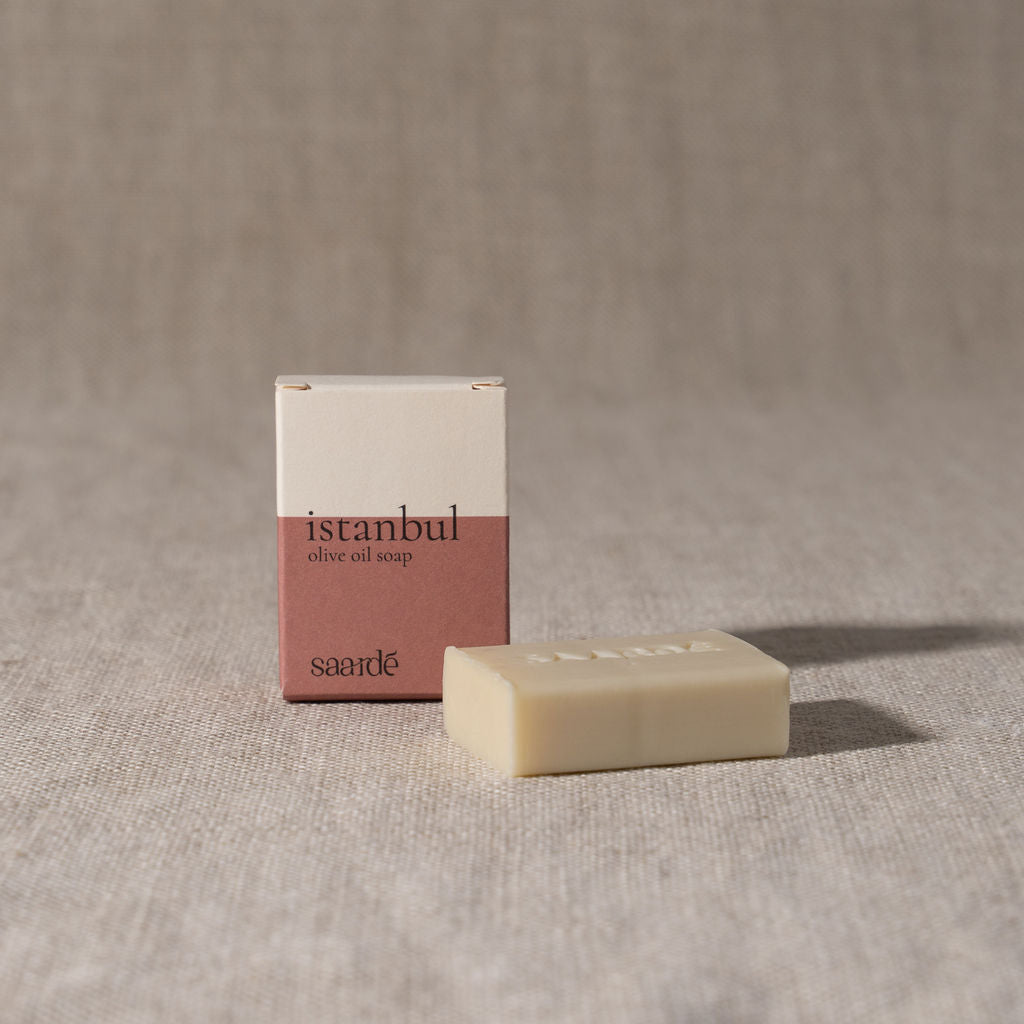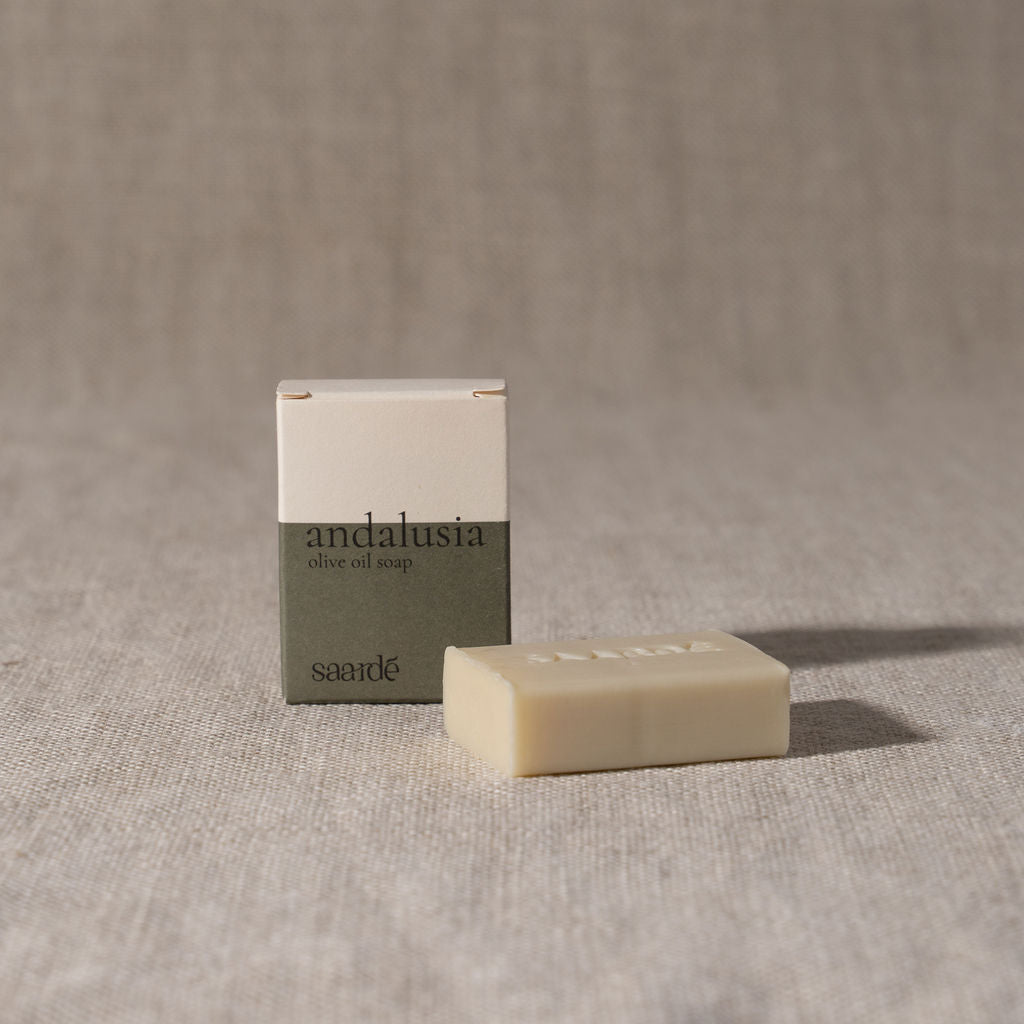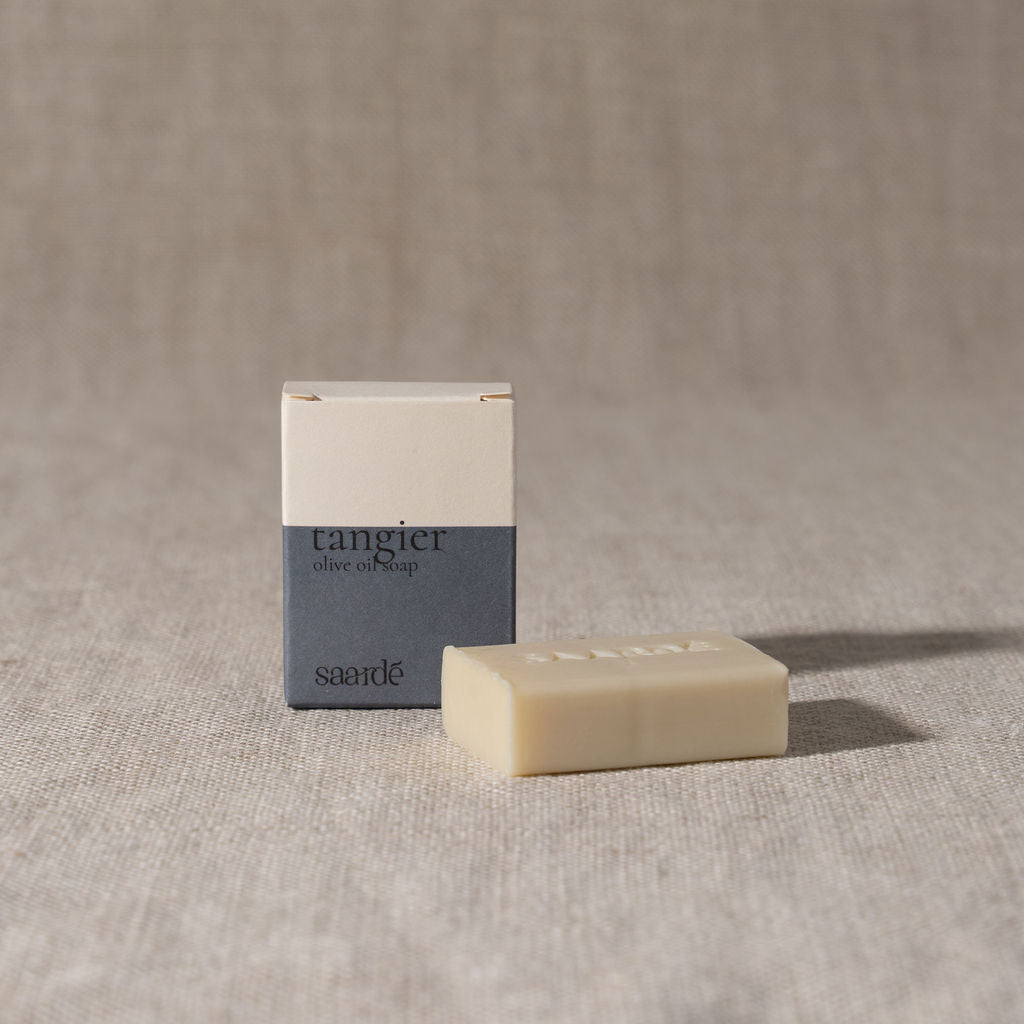 Testimonials





Best of soaps

I have used this soap and no other for quite a long time it is moisturising lasts a reasonable length of time and has no palm oil. All necessary requirements

Robyn M
This is a fantastic product. Pure, natural and unique. You won't be disappointed with this quality soap. The warehouse is local to where we live so it's super easy for me to pop by anytime to grab more.

Tobias G
Olive Oil Clay Bar Soap

The Saarde soap bar range is exquisite. The clay bar is cleansing without the heavy frangrance or tendency of over-drying the skin, and it's gentle enough for my teenager to use on his face which is prone to breakouts.

Simone M
Istanbul Olive Oil Soap - the best soap I have found

The fragrance and the texture are sublime. I stockpile these soaps so that I am never without

Nell
Beautiful almond soap

As usual Saardé are at the top of the food chain. My order of beautiful almond soap was quickly filled and even more quickly delivered. I am delighted. Thank you Saardé team.

Dr Irene Stone
Lovely little bar
A great little bar of soap to take away when travelling, or a fantastic addition to add a touch of luxury to an air bnb to make your guests happy. Just as gorgeous as all of their olive oil products!